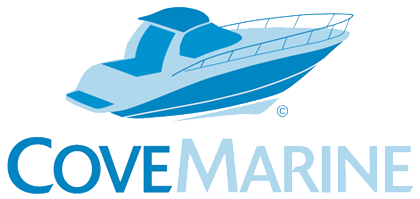 Welcome and Thank You for your interest in AdapterPanels.com
We help make installing your new marine electronics simple with a professional look.
Your Eisenglass panels (also referred to as Issinglass or Isinglass) are actually a clear vinyl that can easily be damaged by your bimini support frames when they get hot from the heat of the sun.
Regardless of whether your panels are made from rolled vinyl, pressed sheets or even Strataglass (or any other vinyl Name) Eisenguard™ offers superior protections to normal standoff clips by completely wrapping your supporting frame offering excellent thermal protection completely across the frame.
In addition to offering themal protection our wraps will also help to prevent your panels from being scratched by the hardware and frames plus they add an upgraded look and feel to your boat.
Click here to request info!
Cove Marine, Inc.
1 West Ames Court
Plainview, NY 11803
Tel: 516-261-1000
Fax: 516-261-1118